The leaves might not be changing here in South Florida, but we are well into the fall season and fall always brings change, breathing new life, new opportunities and new developments both inside and outside of the gym. There have been so many exciting developments at Twisters lately, it's hard to name just a few. From welcoming back some favorite coaches we've missed while they've grown their families, sending our graduating seniors off to incredible universities on full athletic scholarships, watching our team gymnasts gearing up for the start of the competitive season and so much more. 
With change always comes growth, and one thing you can always count on at Twisters is growth. Of course we see it with our gymnasts, from the tiniest Twisters first learning to balance on their tippy toes, to our most seasoned competitors winning national championships. But it's not just the gymnasts who grow here. It's all of us. It's our coaches, our staff and our organization as a whole. The catalyst for our incredible journey of growth over our 25+ years has always been remarkable leadership. In this month's blog, we're proud to highlight the "leader of our ship", President, Chief Operating Officer and Managing Partner, Clayon Kent.

If you've spent any time at Twisters, you know his face. If you've worked with Clayton, you've been inspired by his vision. A loving husband and father of three, Clayton has been a part of our organization for decades and has become a true leader who embodies the values of Twisters and inspires others to do the same. He is spirited, compassionate, competitive, a life-long learner and does whatever it takes to get the job done. He has guided Twisters through our hardest challenges and most exciting successes and done so with grace, clarity, integrity, and of course, a sense of humor. We could go on and on about why we love Clayton and are so lucky to have him at the helm of Twisters, but we think it would be more interesting to hear about Clayton's Twisters journey from his perspective. Check out his answers below.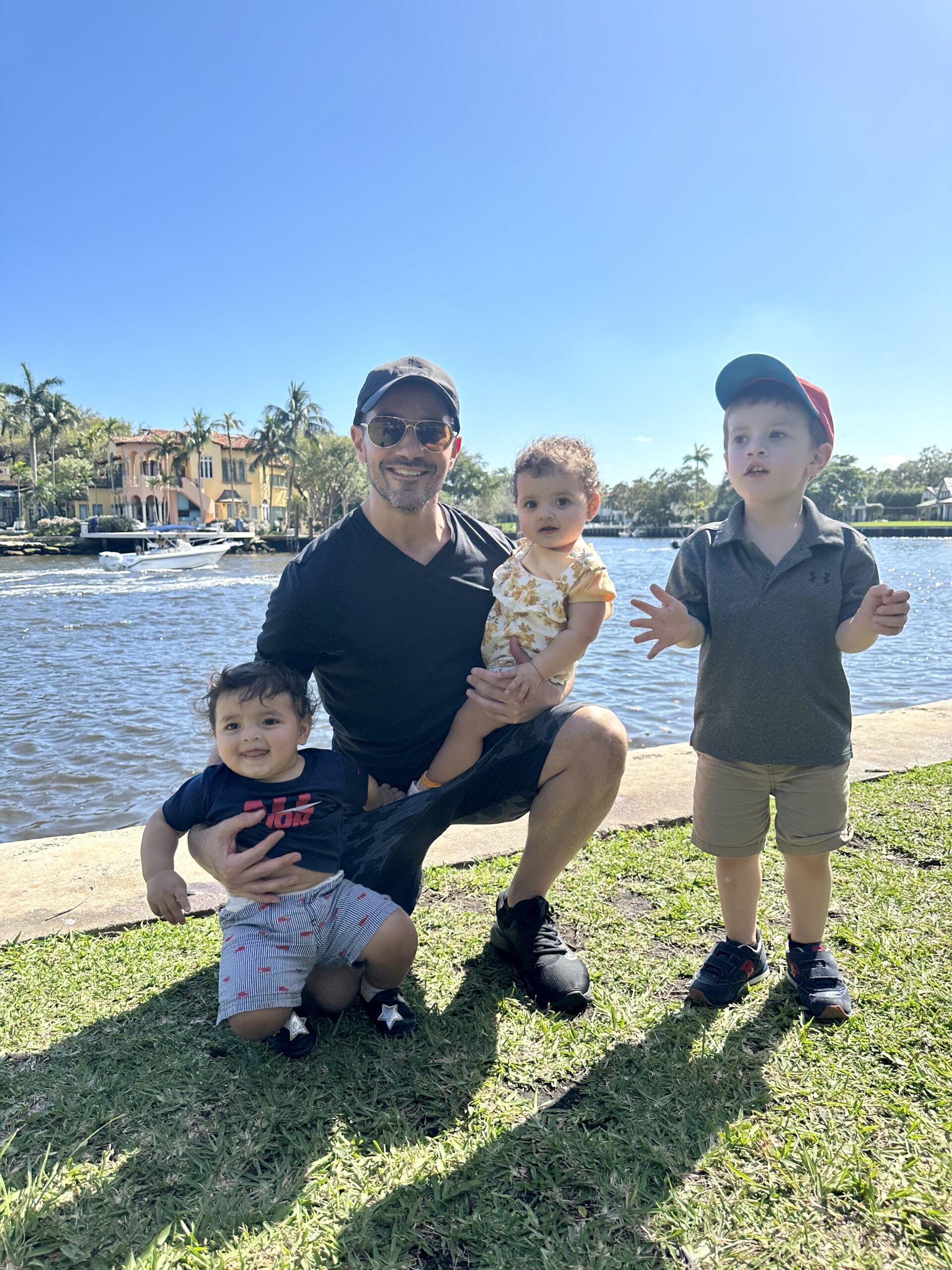 How did your journey with gymnastics begin?
"I started gymnastics in 1985 (almost 40 years ago!) I began with a class once a week in my town's rec program. The coach of this class also taught at a local gymnastics club and encouraged me to try out for the club's team program. I still remember that tryout like it was yesterday…the team coach said…"Come on Kent…let's see if you're strong enough to climb this rope!" And I remember looking up at that rope…that went all the way up to the gym's ceiling, and how high it looked, and I noticed it didn't have any knots! I'd never climbed a rope without knots before, and I'd never climbed all the way to the ceiling of a gym…but I wanted to be a gymnast more than anything, so I put my fears aside and I climbed that rope to the top, and I made the team!

Fast forward almost 40 years later and I'm still involved in the sport! Throughout my competitive years I had the opportunity to travel and compete all over the country with teammates who have become lifelong friends, meet amazing coaches and gymnasts, create great memories, accomplish some titles, and contribute to my team's success. One of my greatest accomplishments was having the honor of being a NCAA collegiate gymnast for the University of Massachusetts, where we were 3X conference champions and NCAA National Championship qualifiers. While at UMASS I was also an Academic All-American, and one of 8 finalists for the 2002 Nissen Emery Award."
Describe your journey from being a competitive gymnast to becoming President, COO and partner at Twisters:
"I applied to Twisters right out of college. At the time I was looking for a summer job while I took time to put my portfolio together (I went to school for Landscape Architecture and Environmental Design), but what I found at Twisters were career opportunities in my favorite sport, and another family. Twister's is an organization that not only cares about its students, but also cares about its staff. We take care of each other. Over the years I've worked in every department at Twisters, from coaching Parent & Child Classes, mobile and outreach programs, customer service, birthday parties, coaching team…you name it and I've done it! I've never had a reason to leave, but many reasons to stay. I'm honored to become a managing partner at Twisters and help continue its legacy."

You've recently become a Dad of three! How have the life lessons you've learned through Twisters impacted you as a parent?
"As a coach you have to find a balance of fun, safety, development and patience. Teaching classes full of 2–3 year-olds definitely helped prepare me for my 3 ½ year old and 18 month twins who are constantly running, jumping and climbing all over the house.

I recently enrolled all 3 in gymnastics at Twisters, so I also share the perspective of a parent with children in the program. At their age I just want them to have a fun, safe place to learn, grow, jump, climb and explore. It doesn't matter to me if they become gymnasts like their dad. No matter what sport they end up choosing later on, I like that I'm providing them with a good foundation for success in any sport through gymnastics. I'm also fascinated by the science of the brain body connection and how movements in our preschool gymnastics curriculum help stimulate parts of the brain that lead to greater success in math, reading and writing."
What's a fun or unique (non-gymnastics) fact about you?
"I've always loved cars! My 3 ½ year old and I bond over Hot Wheels and love to call out the names of different vehicles we see on the road." 
What 3 words would you use to describe our organization?
"Fun, Safe, Dynamic"

Which of Twisters Core Values resonates with you the most, and why?
"Life Long Learner because learning = growth."
What sets Twisters apart from other clubs in the industry?
"3 things come to mind…
1. Quality – staff, facilities, service
2. Level of the curriculum
3. Breadth of the experience"

What excites you the most about the future at Twisters?
"Our future leaders. We have such a talented, motivated, and compassionate group at Twisters."
That last answer really hits home. We do have an amazing group of talented, motivated and compassionate group of future leaders at Twisters, and we can thank Clayton, CEO Randy Sikora and many others in our legacy leadership team for being the inspiration and motivation for all of us to continue to learn and grow beyond our potential. If you see Clayton at the gym, whether he's leading staff or being a gym dad, be sure to say hello!

Twisters has been helping to develop happy, healthy, responsible kids (and staff!) for more than 25 years. Interested in joining the Twisters family as a member of our team? Visit workattwisters.com to learn more.