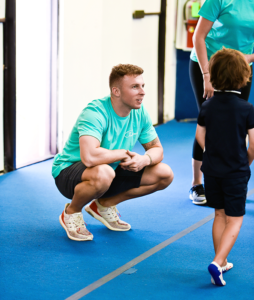 About Us
American Twisters Gymnastics of Coconut Creek is the place to go in South Florida for all of your favorite kids activities: preschool gymnastics classes, grade school gymnastics classes, open gym, kids birthday parties, kids fitness, summer camps, school year camps and competitive team.
Mission: To Develop Happy, Healthy, Responsible Kids!
Our Mission & Philosophy
At Twisters, all attitudes and behavior should reflect our philosophy that we welcome all children at all times and must make certain they feel appreciated and have innate worth. Our mission to help build happy, healthy, responsible kids must include following a set of principles aimed to do a greater good for all people we work with and serve, both in and out of Twisters. We must make mistakes everyday and must feel comfortable and justifiable in helping one another to realize our mis-doings while being open to criticism, admitting mistake, apologizing and navigating ourselves and those around us back on course. A paramount part of the growth process is doing and saying the wrong thing/making mistakes; in doing so we learn. This is expected, appreciated and welcome at Twisters from staff, students and clients (parents). We must all strive to aid all people we associate with in having the greatest overall experience everyday.
Gymnastics…. Not Just for Gymnasts!
The professional, safety-certified staff at American Twisters teach thousands of children per year. Many of our students take gymnastics alongside another sport to help develop the strength, flexibility and coordination required to be successful in that sport. Many of our students have moved on to become successful soccer players, dancers, divers, basketball players, cheerleaders, etc. A lot of the lessons learned at Twisters have less to do with gymnastics and more to do with self-confidence; a strong sense of self-worth; learning that they can face a challenge and succeed; the ability to overcome obstacles and realizing they are stronger, braver and more capable than they had ever imagined!
The Twisters Story
American Twisters Gymnastics was founded in May 1986 by Tim Rand. Tim rented a small facility in Pompano Beach, Florida. Tim's mission for American Twisters was to provide fitness and physical activity to children of all ages in a safe and fun environment while promoting gymnastics as the ultimate physical activity for children.
The program began with just 45 team athletes, a dream, and a vision for American Twisters to be one of the top competitive programs in the USA promoting quality training, a great facility, with the highest caliber of coaching staff.
In 1989, Toni LaFleur, of the well-known LaFleur gymnastics family, married Tim and became his partner at American Twisters Gymnastics. From there the gym continued to grow rapidly as gymnasts from all over South Florida were turning to American Twisters for first-class gymnastics training.
In 1992, The Rands opened Twisters of Boca Raton. In 1994, Randy Sikora, who had been coaching under Tim at American Twisters for several years purchased the Boca gym.
By early 1994 the program at American Twisters had grown to over 600 class students and the facility was expanded. Just three years later Tim and Toni built a new facility across the street in Pompano Beach. By this time, American Twisters had become a USA National Team Training Center and a nationally recognized team winning state, regional, national, and international titles at all levels of gymnastics.
In 2002, American Twisters moved to its current facility in the Lyons Technology Center. Tim and Toni decided to sell American Twisters to Randy in 2006 and retire in order to spend more time with their two daughters and grandson. Tim and Toni enjoyed a blissful year of retirement until Tim tragically passed away in August, 2007.
Today, both Twister Gymnastics of Boca Raton and American Twisters carry on Tim and Toni's tradition of excellence serving over 2000 students per week. Twisters is the premier children's activity center in South Florida, featuring gymnastics classes, dance, cheerleading, camps, parties, open gyms, and more!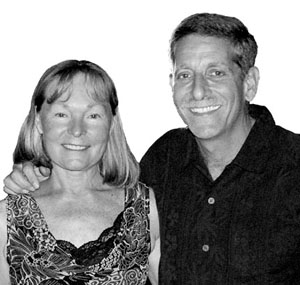 Noteworthy Accomplishments of American Twisters –
American Twisters qualified at least one athlete to JO Nationals every single year from 1989 – 2004 and 2009- 2014 (Many years qualifying 5 or more to JO Nationals)
American Twisters qualified 12 athletes to the USA National Team between 1991 – 2004
American Twisters has had over 70 athletes receive athletic scholarships to major universities.
Tim Rand was a Master Clinician for USA Gymnastics giving lectures at Regional and National Congress for USA Gymnastics
Tim had over 20 video lectures produced by the Elite Coaches Association. (Tim's educational video's can be purchased at www.gymsmarts.com)
Tim Served as Elite Chairman from 1993-1995 and JO Chairman from 1996 – 2001
Tim and Toni represented the USA as National Team coaches in China, New Zealand, Australia, Belgium, Mexico, Argentina, Columbia, Spain, Hungary, and Trinidad
Toni LaFleur prior to moving to South Florida-

January 1981 – Opened LaFleurs Gymnastic Club in Largo, Florida – now owned by brother Mike LaFleur
Opened LaFleurs of St Pete in 1983 – now sold and know as Tampa Bay Turners
Opened LaFleurs of Tampa in 1985 – now owned by brother Jeff LaFleur

Toni received her Brevet Judging rating in 1989
Toni served as State Chairman from 1986 – 2001, resigned in 2001 and was elected again in 2008. She served as Elite Chairman from 2002 – 2008.